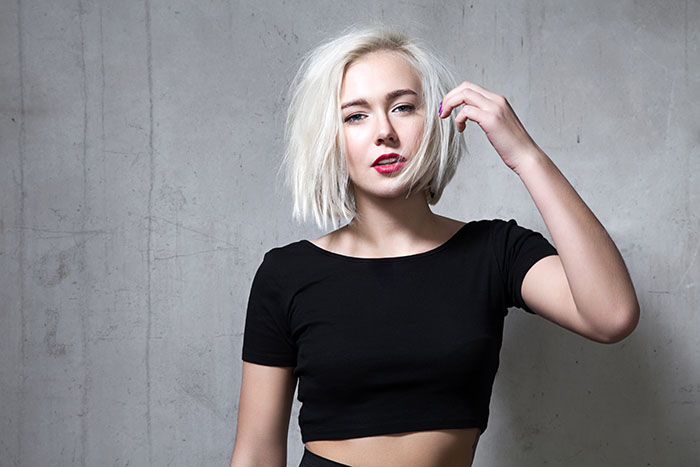 A new year gives the feeling of a fresh start. A clean slate. A little boost. It makes us feel ready to try something different. Maybe not a whole new you, but a little tweak at least. If we're going to be a mess this year, we might as well be hot, right?
Here are a few hair trends that you can play around with to give yourself that boost.
1. HAIR ACCESSORIES:
I mentioned in the fall that hair accessories are a thing. Well, they are going to get even bigger this year. Why? More people are willing to try them as a trend grows. Those who were initially hesitant are getting brave. We'll see even more hair accessories during awards season this year. So empty out that drawer and spice up your look with some scrunchies, ribbons, bows, barrettes, or bobby pins.
2. CORAL AND RED COLORS:
The Pantone Color of the Year for 2019 is Living Coral, a color that translates easily to hair. Coral pairs perfectly with many other colors, both natural and fashion shades. It can blend in a more conservative way, yet also be unconventional at the same time. It's amazingly gorgeous and I love seeing it in the hair. If you're not sure you want to commit that much, you can use coral hair accessories as a nod to this year's color. Another color trend we're seeing is red highlights as an accent in darker hair. It's a gorgeous thing. Think Maya Rudolph at the Golden Globes. Perfection.
3. DEEP SIDE PARTS:
Shorter bobs are in this year, styled with a deep side part. They look great straight or wavy. But it's not just deep side parts in bobs, we're seeing them in the newer shag and long hairstyles as well. I'm loving the deep parts in the 80s styles. My personal favorite is Cindy Mancini's hair in the movie "Can't Buy Me Love," to be exact. I've been wanting to bring this style back but with more polish than we had the first go-round. Guess what? Looks like I'm not the only one. Part your hair on the deep side, curl it, and brush it out. It's gorgeous! We will also see more soft and romantic styles and I can't wait. Bring back those old style Hollywood waves.