TRENDING: MONOCHROMATIC COLOR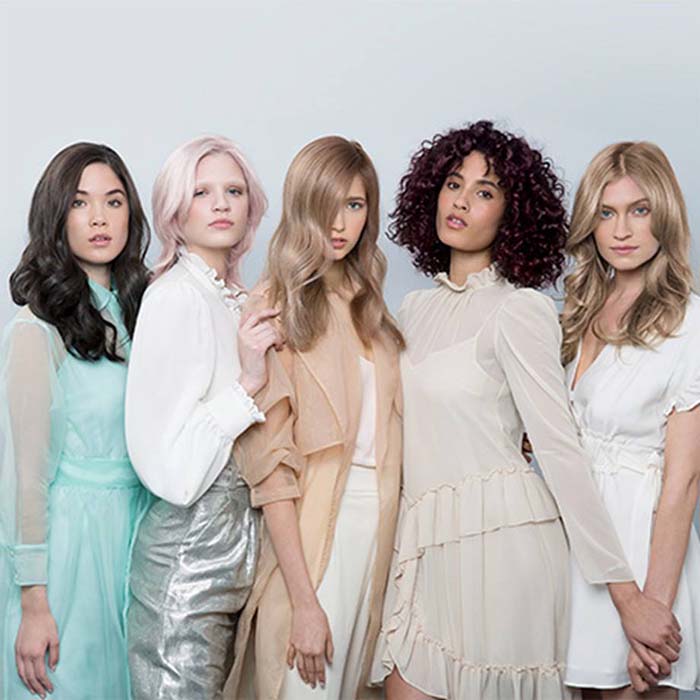 The trend in beauty has changed from obvious contour and highlight to subtle and natural reflective tones and that carries over to haircolor as well.
We're not talking about getting rid of the dimension in your hair, you still want to see some highs and lows, but the overall finish is more monochromatic to the eye.
Maybe you've seen this in home décor too? A room that's monochromatic, but when you look close it's actually varying shades of a few neutral colors. If you're not sure what I'm talking about, check out this link to the HGTV Urban Oasis home. (But don't enter the giveaway because that home is mine!)
So in hair, your stylist will still do your dimension (highlights, lowlights), but then they'll put a top coat or a finish color all over the hair afterward. And that's what gives it that blended, naturally reflective look with lots of shine too.
L'Oreal Professionnel just came out with a color called GLOW. (See photo above by them.) It is a pure tone color, so it doesn't mess with the shade you have going on in your hair already, but just gives it a different finish – like a shimmery finish, monochromatic, but it actually still has dimension. It also makes the hair really shiny. Other manufacturers are focusing on this trend as well, so ask your stylist if they think this could work with your color and see what options they have available.