BORED WITH YOUR COLOR? GET METAL.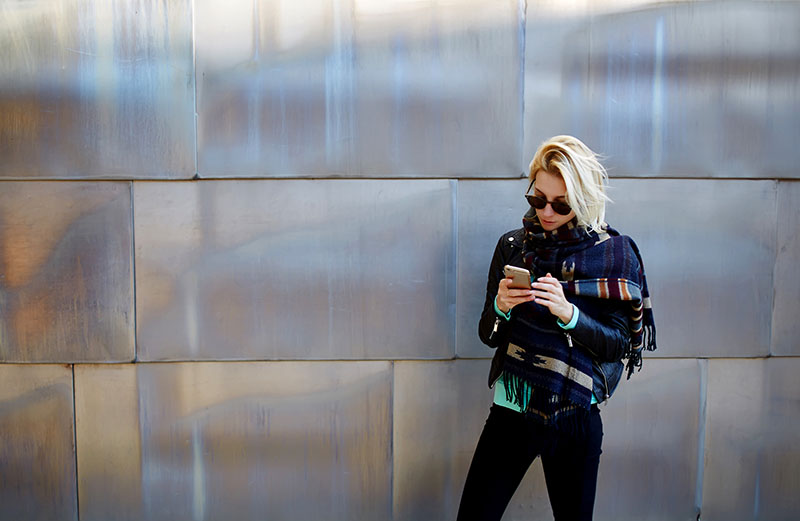 You're toying with the idea of unconventional color, but don't want to go crazy. What should you do? Ask your colorist for a metallic shade that works with your natural color.
What is a metallic shade? Picture a vivid color, but with a more upscale or sophisticated-looking finish. 
Metals are unconventional and on-trend, but not shockingly bright or too extreme. Oftentimes, a metallic shade looks natural, but different in a way that people can't quite put their finger on what it is. Is it Pink? Rose? Violet? Silver?
The best way to wear these colors in a "designer fashion" way is to have your stylist do some balayage highlights and then add the metallic shade on top of the highlights. End result? Beautiful, sophisticated, unique, fresh color.
Traditional vivid colors can be beautiful, flattering, and gorgeous. They definitely make you stand out. Metallics can be different too; slightly more subdued, but more upscale.
See the difference between the two pictures below. Vivid vs Metallic. Which fits your personality and your personal style?
My formulas are not secret. If you see something you like, or have a question about your next hair project, send me a message. I'm happy to help.