BOARD CERTIFIED, STILL MASTERING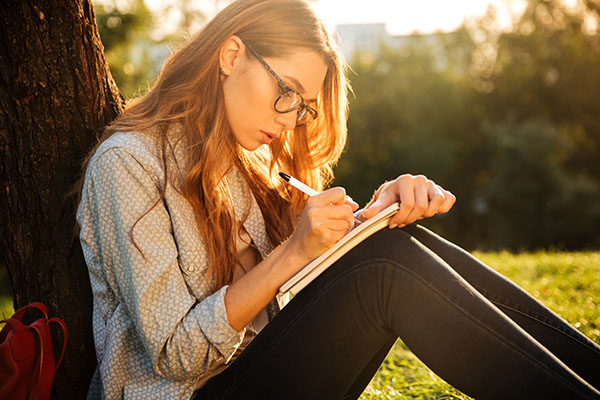 In 2012, I took the exam to become an American Board Certified Haircolorist.
Being "Board Certified" is not required in order to do haircolor and it has nothing to do with beauty school. In fact, you have to be a licensed stylist before you can even apply to take the exam. (It's also not affiliated with or controlled by L'Oreal or any other color manufacturing company.)
The ABCH exam is administered by an independent, not-for-profit corporation, and has been called "the most stringent exam in the beauty industry." When I tested to receive the certification, less than 50% of the applicants in my testing group passed.
The intensive 3-part examination consists of written, oral, and practical segments. In order to become certified, the applicant must pass all three segments of the exam.
If you've ever had your hair colored, you know that there are various levels of competence in haircoloring. The purpose of the certification is to "recognize individuals with a greater degree of competence" in coloring hair. Basically, according to their organization, "to recognize those individuals who have gone the extra mile to become the very best in their craft."
When I took the exam, I had already been doing hair for almost 20 years. I had attended several thousand hours of advanced education since graduating from beauty school, but I still had a desire to learn more. I did not have a mentor to help me with the exam. I purchased the study materials on my own and put myself through the trainings and practices to prepare for it.
I wanted to be the best that I could be in my field. I wanted to master my craft.
Once I got notice that I had earned the certification, that desire did not go away. Although there is a high level of confidence when you have the years of experience and advanced training that I have, I didn't feel I had "achieved everything" in my field. I still don't. There is no end goal in an industry that is always changing and evolving.
I look around at my peers and see so much talent and insight and room for myself to grow. I attend classes and learn new things all the time. I still study and read and watch what is happening in the industry. I teach, so that I can pass this quest for knowledge on to others who share my same occupation.
There is so much to be learned, and practiced, and perfected, and advanced. I don't think the day will ever come that I feel like I am satisfied with the knowledge I have.
To me, this is what it means to master your craft. It means to never stop learning.
………………
Learn more about the American Board of Certified Haircolorists here: ABCH
ABCH has a summit every year where colorists can receive advanced education in many topics related to the industry. You do not have to be board certified to attend the summit education, but the classes fill up fast, so it's best to register early.
If you have any questions about earning the certification, please reach out to me. I would be happy to answer your questions and point you in the right direction to begin preparing to take the exam.