3 THINGS TO TELL YOUR STYLIST BEFORE COLORING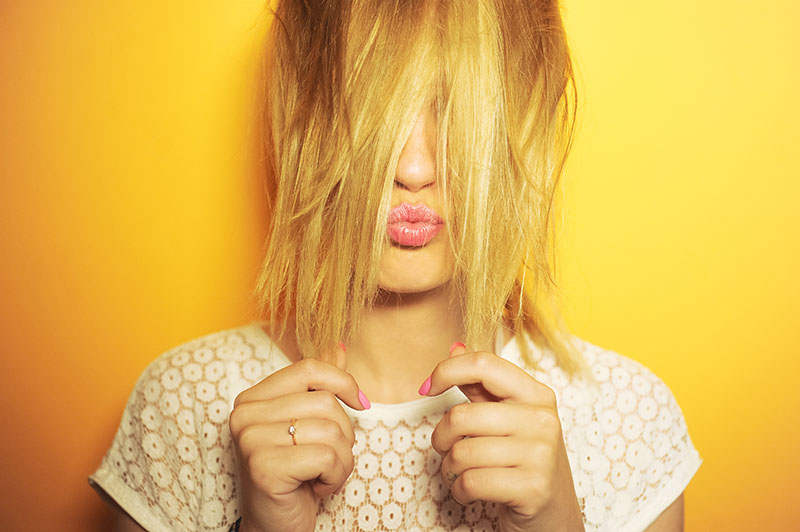 Looking to make a change to your color, or just wanting a touch up for now? Either way, it's important for your colorist to know what they're working with before taking the first step. Save yourself a potential headache by offering this information before you get started. You'll thank me, and so will your stylist.
1. How much time do you have?
You don't have to understand every step of the process, you just need to make sure there is enough time to correctly do it. The last thing you want is for your stylist to cut corners or skip important steps to get you finished on time. Let your stylist know ahead of time if you are planning to make a big change, or planning to do something different than what you've typically done in the past.
If you have a limited amount of time, let your stylist know this at the beginning of the appointment, not in the middle, or when it's almost time to leave. Don't use vague statements like "I have to be done in time to pick up my kids" or "As long as I'm done by dinnertime." These statements leave room for misinterpretation. Instead, offer a specific time frame like, "I pick up my kids at 3:00, so I need to leave here by 2:40" or "We have dinner plans at 6:00, so I have to be out the door by 5:30 tonight."
It's also important to keep in mind that timeframes aren't always predictable when it comes to color. Sometimes you may have to return for another appointment to finish what you started. But giving specific parameters up front allows your stylist to decide where to stop for the day, and allows time for making you look presentable before you head out the door.
2. What is your hair history?
Just because you can't really see your old color any more doesn't mean it's not still there. Stylists can deal with almost any previous hair history, as long as they know about it. The time to be upfront is before you start, not when things are going wrong.
Not only should you let your stylist know what color (or perm, or straightening service) has been done in the past, it's important to mention any home treatments you may be doing as well. If you use color enhancing shampoos or conditioners, root sprays, temporary dyes, or other color-related products, you definitely should share that information. Other treatments may be worth a mention too. For example, if you slathered your hair in coconut oil before the appointment, or if you have 6 days of dry shampoo layered in there because you haven't had time to wash, it's probably a good idea to quickly mention that during your consultation.
3. What is your budget?
If you need to stick to a specific budget, be sure you talk prices before you start. Not all aspects of a major color change are predictable, but knowing what budget you're working with allows your stylist to ensure there's a little wiggle room in the plan in case more color is needed, or if an additional process is required. It also lets them know if the color you're asking for should even be attempted.
Sometimes, a less expensive color option is better if it allows you to also purchase the home care products needed to protect the color or complete your style. If your hair is in desperate need of a repair service, your stylist can do that instead of the high maintenance fashion shade you originally requested.
Being upfront about your budget will help your stylist create a realistic plan for your hair that fits your pocketbook. It doesn't make any sense to switch up your color to something that you can't afford to maintain.
Overall, the key to getting your best possible color result is to have open and honest communication with your stylist, and to work together to create a plan for your hair that you both can feel good about long term.